2016 SENIOR APPOINTMENTS
We are delighted to welcome Richard Johnson to partnership, effective from 1 July 2016, as announced in The Australian today. Since joining W+K in February 2015, Richard has made an impressive impact on the firm and the broader insurance industry.
Richard's areas of expertise include Public & Products Liability, Property Damage and Subrogated Recoveries. He has been instrumental in his advice to insurers in relation to a number of complicated indemnity issues with respect to liability and property damage claims.
We are also congratulate our new Special Counsel on their promotions:
Katie Shanks, Sydney
Maryan Lee, Sydney
Suzanne Craig, Sydney
Andrew Brennan, Melbourne
Allison Hunt, Melbourne
Jonathan Maher, Melbourne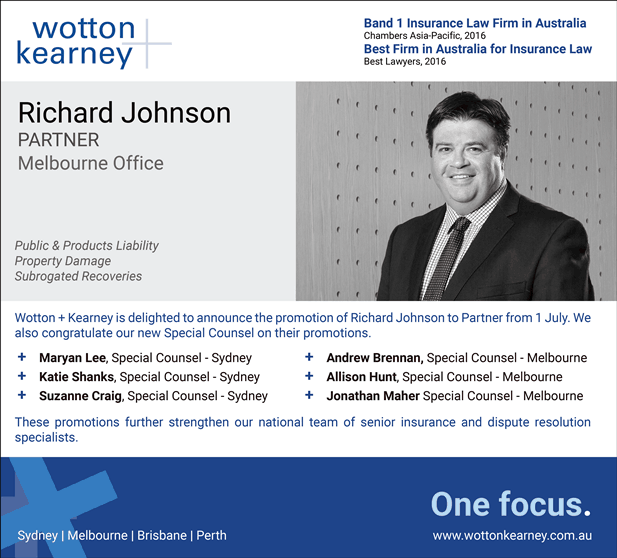 24/06/2016