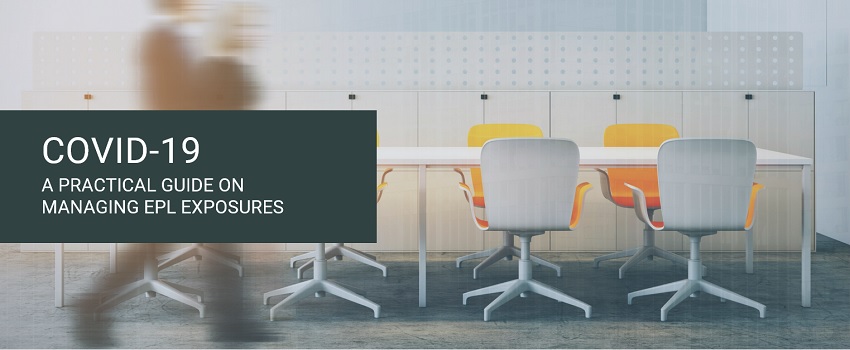 25 March 2020
A practical guide on managing EPL exposures caused by COVID-19 for insurers, insureds and brokers
The coronavirus (COVID-19) is having a significant and immediate impact on the entire workforce. Unfortunately, there are daily stories of mass redundancies, closures of businesses and stand down of workers. This guide provides practical advice for EPL insurers, insureds and brokers on how they can meet the insurance challenges created by the virus.
W+K EPL specialist Chris Mossman and his team address key issues such as the need to reassess quantum for existing claims, the likely causes of future claims, reliance on stand down provisions, and ways for insureds to reduce risk.
To read the full update click on download below.
© Wotton + Kearney 2020
This publication is intended to provide commentary and general information. It should not be relied upon as legal advice. Formal legal advice should be sought in particular transactions or on matters of interest arising from this publication. Persons listed may not be admitted in all states and territories.