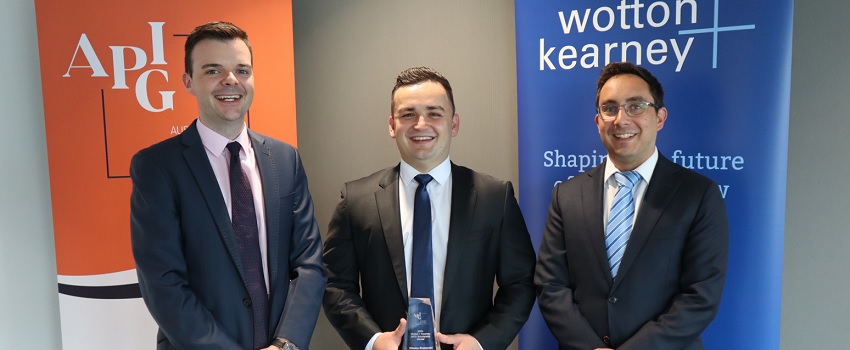 12 December 2020
Australian W+K APIG Scholarship winner announced
APIG and Wotton + Kearney are delighted to announce that Nikolce Stojcevski, Senior Underwriter – Financial Institutions at Berkshire Hathaway Specialty Insurance, has won the 2020 Australian W+K APIG Scholarship.
Nik's submission was selected from a high calibre of entrants for his well-considered views on the SME insurance market, and how consolidating data across the industry can have a positive impact on the ability of small to medium diversified financial services such as financial planners and mortgage brokers to attain adequate professional liability insurance.
Congratulations to Nik who will receive a credit towards attending an international conference of his choice directly related to professional indemnity insurance.
While current travel restrictions will undoubtedly delay when this year's prize can be redeemed, it is important to maintain the awarding of this foremost career development opportunity for young APIG members and we look forward to continuing the scholarship in 2021.
You can read more on the Australian scholarship here.

Cain Jackson
Partner & Financial Lines Practice Leader
cain.jackson@wottonkearney.com.au
© Wotton + Kearney 2020
This publication is intended to provide commentary and general information. It should not be relied upon as legal advice. Formal legal advice should be sought in particular transactions or on matters of interest arising from this publication. Persons listed may not be admitted in all states and territories. For our ILP operating in South Australia, liability is limited by a scheme approved under Professional Standards Legislation.