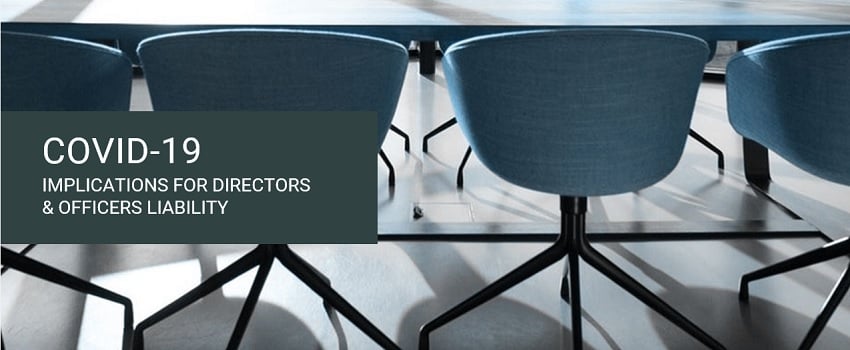 24 March 2020
COVID-19 and D&O Liability
The Coronavirus Economic Response Package Omnibus Bill 2020 (CERPO Bill) and recent ASIC statements have put focus on management liability issues arising from the COVID-19 crisis.
The CERPO Bill provides some temporary relief for directors as they navigate the uncharted territory caused by COVID-19, particularly in addressing insolvency risk.
In this update, Cain Jackson and Samantha Younane examine how the CERPO Bill may affect the liability of directors and officers and the broader exposures that exist in these unprecedented times.
You can download the full update below.
© Wotton + Kearney 2020
This publication is intended to provide commentary and general information. It should not be relied upon as legal advice. Formal legal advice should be sought in particular transactions or on matters of interest arising from this publication. Persons listed may not be admitted in all states and territories.