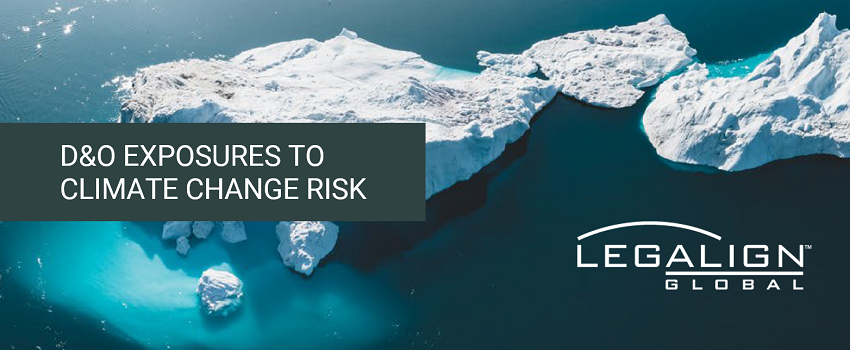 3 December 2021
D&O exposures to climate change risk – a Legalign Global white paper
In the wake of COP26 and the latest Intergovernmental Panel on Climate Change's report, climate change risks continue to make headlines around the world.
An increasingly concerning issue is the rise of D&O liability exposures related to climate change. In this white paper, Legalign Global member firms, including Wotton + Kearney authors Charu Stevenson, Michael Cavanaugh and Alana Lathrope, look at the causes of exposure, regulatory and legal developments around the world, and the implications for D&O insurers in this space.
The paper also provides jurisdictional snapshots of the regulatory and legal developments in D&O climate-related risk for Australia, Canada, France, Germany, New Zealand, Spain, the United Kingdom and the United States.
Click here to download a PDF or view as an e-book at the button below.
© Wotton + Kearney 2021
This publication is intended to provide commentary and general information. It should not be relied upon as legal advice. Formal legal advice should be sought in particular transactions or on matters of interest arising from this publication. Persons listed may not be admitted in all states and territories. For our ILP operating in South Australia, liability is limited by a scheme approved under Professional Standards Legislation.