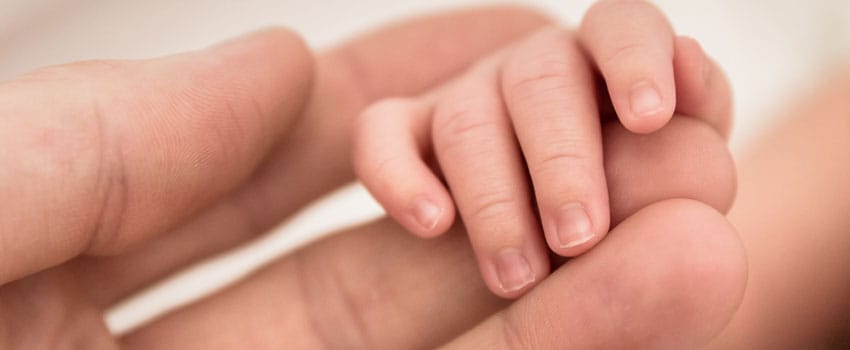 17 October 2017
Failed sterilisations: a "resurgence of common law claims" for loss of income?
J v Accident Compensation Corporation [2017] NZCA 441
What Happened
New Zealand's Court of Appeal has recently handed down a decision that may signal a partial retreat of the statutory bar to proceedings arising from medical misadventure. In a case involving a failed sterilisation, remarks made by the Court appear to leave open the possibility that a claimant may sue a surgeon for loss of earnings arising from the care of the child and absence from the workforce.
Implications for Insurers
Until that proposition is fully tested in the context of a claim in tort, medical practitioners and their insurers would do well to be alive to this potential lacuna in the protection otherwise afforded by the Accident Compensation Act 2001.
Background
With the passing of the first Accident Compensation Act in 1972, New Zealand introduced a no-fault accident compensation scheme unique to New Zealand, which provides residents and visitors who suffer personal injury covered by the scheme with access to statutory benefits and compensation in relation to the injury. As a quid-pro-quo for the statutory entitlements, prospective claimants surrender their rights to bring common law proceedings against a negligent defendant for damages in relation to the personal injury covered by the Act. The statutory bar on proceedings for personal injury damages is set out in section 317 of the Accident Compensation Act 2001 (the Act).
The claimant in the present case, Ms J, fell pregnant in 2006 following a failed sterilisation procedure, and was prevented from working in paid employment due to the need to care for her child. The Accident Compensation Corporation denied her claim for weekly loss of earnings under the Act on the basis that her loss of earnings were not due to a "personal injury". The claim has progressed through three appeals to the Court of Appeal.
The Decision
On 9 October 2017, the Court released its decision, finding by a 2-1 majority that Ms J was not entitled to recover loss of earnings arising from her childcare obligations. The majority considered that cover under the Act was limited to losses caused by the physical effects of Ms J's pregnancy, from which Ms J had now physically and mentally recovered. Loss of income caused by Ms J's need to provide care for the child was too far removed from the "personal injury" of her unwanted pregnancy (the Supreme Court having previously found in Allenby v H [2012] 3 NZLR 425 that pregnancy following medical misadventure was a personal injury as contemplated by the Act).
The case focused upon the wording of section 103(2) of the Act, which entitles a claimant to statutory compensation for lost income caused "because of his or her personal injury". Justices Cooper and Asher noted an emphasis in the Act on the physical and mental effects of personal injury, and considered that the scheme was concerned with physical and mental barriers to employment. An inability to work must arise from "something that has happened to the Claimant's body or mind". On the basis that Ms J was now unable to work not as a result of her personal injury (i.e. the pregnancy), but rather due to a need to care for a dependent child, they considered that the compensation sought by Ms J went beyond what was contemplated by the Act. She had recovered from the pregnancy, was no longer injured, nor did she require rehabilitation. Accordingly, she was not entitled to weekly compensation and her appeal was dismissed.
In the dissenting judgment, Kós P considered that Ms J's inability to return to her former employment was a natural and direct consequence of the personal injury suffered and she was thereby entitled to weekly compensation by virtue of section 103.
The main point of interest in both judgments arose from a discussion in response to a policy submission on behalf of Ms J, that excluding statutory cover for lost income would cause a "resurgence of common law claims" that should be avoided. The majority considered the common-law availability of this category of loss based on authorities from other Commonwealth jurisdictions, including the High Court of Australia decision in Cattanach v Melchior [2003] HCA 38, which held by majority that damages for the cost of childrearing were available against a surgeon following a failed sterilisation. Ultimately, their Honours concluded that they were "entirely uncertain" whether the costs sought by Ms J would be recoverable at common law in any event.
President Kós was somewhat bolder, stating that he considered Cattanach v Melchior to be particularly relevant and, whilst caveating that it was uncertain whether a similar decision would be reached in New Zealand, he ventured to say that "on the present and progressive state of this country's law of torts, it is entirely likely that Cattanach v Melchior would be followed" in New Zealand.
Discussion
The Court's various remarks seem to admit at least a possibility that Ms J and others like her may be able to sue in tort for consequential lost income of the kind contemplated, on the basis that such losses are not covered by the statutory regime. This would clearly be a significant departure for New Zealand, opening the way to private liability in negligence for consequential losses arising from some instances of medical misadventure (in the same vein as the recent Sentencing Amendment Act 2014, which empowered criminal Courts to award compensatory awards for lost income as a result of workplace or other injuries).
However neither the majority nor the dissenting judgment engaged squarely with the words of the statutory bar against personal injury proceedings in section 317(1). That provision prohibits any proceeding "for damages arising directly or indirectly out of"_ personal injury covered by this Act".
There is considerable jurisprudence on the causal language "arising out of", in both statutory and contractual contexts. Where, as here, it occurs in an excluding provision, it is typically considered to be engaged if a claim "originates in, springs from, or has its foundation in" the excluded matter (Quintano v B W Rose Pty Ltd [2009] 15 ANZ Ins Cas 61-805). Provided a claim has a more-than-tenuous causal connection with the thing excluded, the exclusion will be triggered.
The use of the phrase "directly or indirectly" clearly broadens the scope of the exclusion even further. On the face of it, provided a claim for damages can be said to originate in or have its foundation from a personal injury contemplated by the Act, even indirectly, the best view appears to be that section 317 will apply to bar the claim.
Applying that approach to Ms J's case, and assuming the majority interpretation is correct, it would seem that the best view is that:
Ms J's inability to work due to her obligations to care for her child is not "because of" her "personal injury" (i.e. her unwanted pregnancy and childbirth), being too remote from the injury itself. Under section 103 she is therefore not entitled to statutory benefits for lost income.
however, economic losses caused by her inability to work nevertheless do "arise indirectly out of" the personal injury, since they are closely related to the child that resulted from it.
accordingly, section 317 operates to bar Ms J from bringing any claim against her surgeon in negligence.
Ms J requires leave for any appeal to the Supreme Court
Implications
The discussion in J contemplates a potential shift towards some personal liability for consequential losses caused by personal injury. Although we take the view that such losses will still be statute-barred, others may disagree. Brokers and underwriters would be well-advised to monitor developments in this area to ensure they have a handle on their customers' exposures for claims of this kind.
© Wotton + Kearney 2017
This publication is intended to provide commentary and general information. It should not be relied upon as legal advice. Formal legal advice should be sought in particular transactions or on matters of interest arising from this publication. Persons listed may not be admitted in all states and territories.