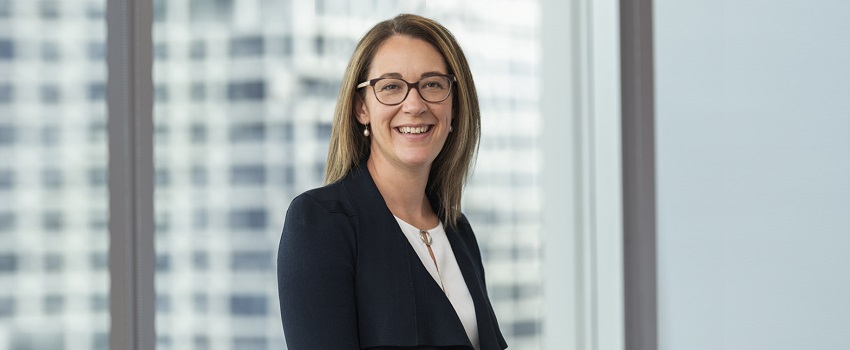 10 May 2021
Get to know Chantal van Grieken, new partner and general liability specialist
In our next Q&A with recently appointed partners we get to know Melbourne general liability specialist Chantal van Grieken.
Tell us about your journey to becoming a partner at W+K
I've had a bit of a goldilocks experience in the law, having practised at three very different firms over my career. I started my journey at a boutique insurance firm straight out of university. I was lucky enough to be given a lot of responsibility from day one and I loved every minute. However, after three years I decided it was time to broaden my horizons and I moved to the other end of the spectrum by joining a full service national law firm. I spent 10 years as part of that firm where I worked my way from a lawyer to the partnership. I had wonderful, yet very different, experiences at both these firms. It was the contrast between these two very different practices which shaped my decision to join the partnership at W+K. I feel like I've found a home that is the best of both worlds: a firm that has a singular focus on insurance law and is large enough to attract the most talented lawyers in our industry.
What made you decide to become a lawyer?
My husband would say it's because I love an argument but I'm not really sure! I had no lawyers in the family to look up to or anything like that. I remember telling my Dad I wanted to be a lawyer towards the end of my high school years. He tried to talk me out of it because he thought I wouldn't get into the course but that just motivated me to prove I could do it (the stubborn streak I inherited from him shining through!). Once I started practising, I realised it is the challenge of being given a problem and needing to move all the pieces of the puzzle around to find a solution that I really enjoy.
What's the best piece of advice (work or personal) you've been given?
It's a little daggy but 'treat others the way you want to be treated'. Such a simple piece of advice (that I parrot at my kids regularly) but when you get the basics right everything else follows.
What do you think is a major issue facing your area of insurance law?
Costs. Costs. Costs. It's not a new issue but the number of claims we see with poor liability prospects and excessive claims for costs is an eternal source of frustration for me and our clients.
What do you enjoy most about working at W+K?
For many years I've considered W+K to be the benchmark Australian insurance practice. It's incredibly exciting to now be part of such a high performing (and lovely!) team. I'm also a mum with two young daughters. I've always believed it's my responsibility to make the path smoother for them, and professionally, for all the women I have the pleasure to work with. As a result, I'm extremely proud to be a leader at a firm that doesn't just talk the talk on flexibility but is leading the charge in this area.
What do you get up to outside of law?
Honestly?! Being a mum is my other full time job. Very, very occasionally I enjoy a book, a glass of wine and a long bath.
Complete this sentence: If I wasn't a lawyer, I would be… 
A librarian so I could read books all day!
© Wotton + Kearney 2021
This publication is intended to provide commentary and general information. It should not be relied upon as legal advice. Formal legal advice should be sought in particular transactions or on matters of interest arising from this publication. Persons listed may not be admitted in all states and territories. For our ILP operating in South Australia, liability is limited by a scheme approved under Professional Standards Legislation.