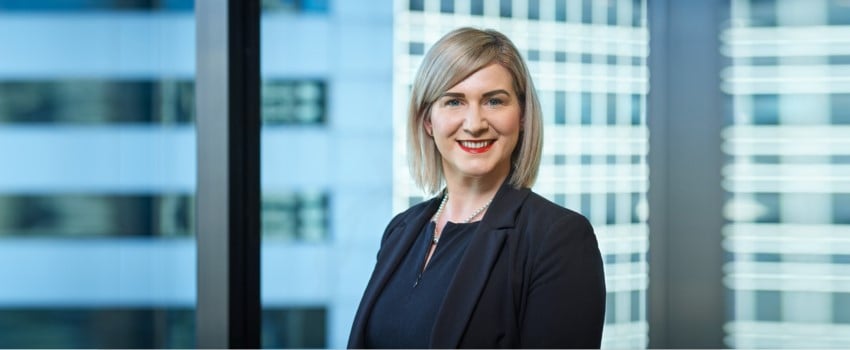 1 November 2019
Get to know Jasmin Sears, Senior Associate and general liability specialist
In our next Q&A with recently appointed senior lawyers, we get to know Brisbane Senior Associate and general liability/healthcare specialist Jasmin Sears.
Tell us about your journey to becoming a Senior Associate at W+K
I initially had discussions with W+K when they opened the Brisbane office 6 years ago but the timing wasn't right. Fast forward 6 years and my specialist knowledge in running healthcare claims on behalf of medical insurers representing hospitals and doctors, brought me over to W+K as a Senior Associate.
What made you decide to become a lawyer?
I had a keen interest in law at high school and wanted to join the Queensland Police Force. As an asthmatic, I was told I wouldn't pass the medical required to become a police officer so when I saw an ad in a local paper (that makes me sound old) for an admin assistant at a top law firm in the CBD, I applied and that commenced my journey to becoming a lawyer. After 7 years working my way up through the ranks, I decided that it was time to get the credit for my hard work and go to Harvard (well, QUT – but that's the Harvard equivalent right?). I commenced my studies with a Bachelor of Criminology and Criminal Justice and separately, my Bachelor of Laws. I am a sucker for punishment!
What's the best piece of advice (work or personal) you've been given?
Just one?
Your personal brand is important to both you and your firm. Do your best to protect and maintain it and find someone who inspires you and make them your mentor/s.
Never stop learning. The moment you think you know it all is the moment you should not be doing what you are doing, especially in law.
What do you think is one of the biggest issues facing your area of insurance law?
We are seeing advances in technology in healthcare and the implications in private and public practice to both health practitioners and patients. This creates new challenges for health practitioners and their insurers to navigate and will require legal practitioners to be on top of developments to provide clear and concise advice.
What do you enjoy most about working at W+K?
I have always loved working in a smaller office of a national firm and the feeling of your colleague becoming your family. W+K certainly has that family feel to it and I have found even the most senior members of the firm to be friendly, approachable and genuinely interested in building up their legal teams.
What do you get up to outside of law?
When I am not negotiating with a strong willed toddler (I wonder who she gets that from), I enjoy keeping active, particularly beach trips and outrigger canoeing, singing and playing percussion (congas) in a band.
Complete this sentence – If i wasn't a lawyer, i would be…
A Criminal Profiler.
© Wotton + Kearney 2019
This publication is intended to provide commentary and general information. It should not be relied upon as legal advice. Formal legal advice should be sought in particular transactions or on matters of interest arising from this publication. Persons listed may not be admitted in all states and territories.