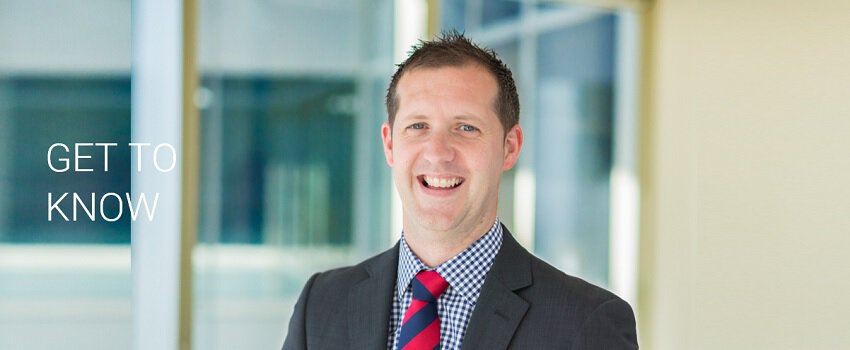 21 August 2018
Get to know new W+K partner Ed O'Brien
In the first of a series of Q&As with our recently promoted senior lawyers we get to know Melbourne partner and financial lines specialist Ed O'Brien.
Tell us about your journey to becoming a Partner at W+K
Like many others I didn't choose to get into insurance when my journey first began. From Uni I fell into a life of 'crime' (as a criminal defence solicitor) so spent my formative years representing South London's 'finest'. As character building as that was, I was keen to try my hand as a city lawyer and when my partner got a job in Melbourne it was time for a change. I interviewed with a firm within a couple of hours of landing and was fortunate enough to get the job as an insurance paralegal. From there I spent three years at a global firm where I was able to hone my skills and knowledge of insurance before making the move to W+K. My three years at W+K have been hugely rewarding from a professional point of view and I have been fortunate enough to work on a mix of SME and high profile matters, predominantly in the PI and D&O space. There's been a fair amount of hard work put in along the way but joining the W+K partnership represents reward for effort and I'm really excited about what the future holds for the firm and me.
What made you decide to become a lawyer?
I was quite interested in stocks and shares and wanted to study business economics, but opted to tack on law. As it turned out I preferred the words over the numbers and decided that the law was my preferred career path, although it is perhaps with some irony that I've worked on several high profile securities class actions over the last couple of years so my economics background has been quite useful! I really enjoy the collegiate nature of working at a law firm. As many readers will know, the wonderful world of insurance law is varied and presents different challenges each day. I enjoy that aspect of the job. I also get a real kick out of delivering a top quality service that exceeds a client's expectations and encourages repeat business.
What's the best piece of advice you've been given?
My dad will find this hilarious but when I was younger he would repeatedly say to me 'first seek to understand before being understood'. He was going through his Dr Stephen Covey phase and I never really understood it. To be fair I was only about 11 at the time! Fast forward and it now makes perfect sense. Effective communication is a critical aspect of a lawyer's role and this starts with understanding the other person's perspective. You may not always agree with someone's view but if you truly 'listen to understand' rather than 'listen to reply', your response is likely to have greater efficiency and impact.
What is one of the biggest issues facing your area of insurance law?
There is a fair bit going on at the moment with the evolving class action space and the fall out from the banking Royal Commission, but something I am keeping a close eye on is class actions in the SME space. The concerns around the profitability and viability of big ticket D&O and entity cover is well known and many insurers are looking to the SME market for growth. However, as SME capacity expands so too are the policy limits. In an environment where litigation funders are on the rise, becoming more agile and showing a greater willingness to fund actions for a smaller return, the likely result is that SME class actions become a viable proposition.
What do you enjoy most about working at W+K?
The great thing about W+K is the people and the culture. Aside from the fact that we all work hard and are passionate about our sole focus on insurance, there's a real sense of working together as one. We're not a 'silo' firm. While we have some of the most talented insurance lawyers in Australia, the achievement of team goals is valued more highly than individual success and this encourages collaboration and a willingness to contribute towards providing best-in-field service.
What do you get up to outside of law?
My wife and I have a beautiful 4 year old daughter who keeps us on our toes so we make pretty good use of the annual zoo membership. A trip to Healesville Wildlife Sanctuary combined with a stop off at a winery in the Yarra Valley is a firm family favourite. When I manage to steal a few hours to myself I'm often found hacking around my local golf course or having a drink in the clubhouse afterwards.
Complete this sentence: If I wasn't a lawyer, I would be…
…able to spend more time with my wife and daughter! Or a deckhand for my aunt and uncle who run a catamaran excursion business in the Caribbean. Seriously, if you're ever in Antigua let me know and I'll hook you up!
© Wotton + Kearney 2018
This publication is intended to provide commentary and general information. It should not be relied upon as legal advice. Formal legal advice should be sought in particular transactions or on matters of interest arising from this publication. Persons listed may not be admitted in all states and territories.