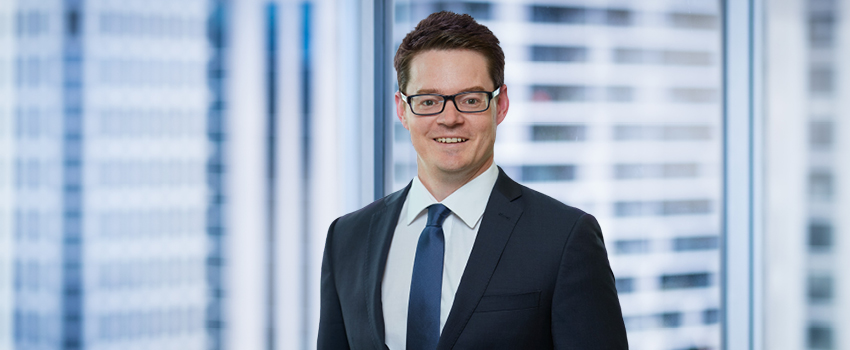 16 September 2021
Get to know Peter Coggins, new Partner and Property, Construction & Energy specialist
In our next Q&A with recently promoted partners, we get to know Brisbane Property, Construction & Energy specialist Peter Coggins.
Tell us about your journey to becoming a partner at W+K
Way back in 2005 I commenced as an articled clerk at a defendant insurance firm in Brisbane and I haven't moved too far from the insurance world since. In 2018, after a brief and enjoyable chapter acting for plaintiffs in professional indemnity claims, I stepped back onto the defendant side and into a great role at W+K working on general liability and financial lines claims. More recently, a stunning opportunity to lead W+K's Property, Construction & Energy team in Queensland presented itself and I grabbed it with both hands.
What made you decide to become a lawyer?
I come from a state school, lawyer-free small business family and I hadn't really considered university as an option because I could have easily moved into the family business. But I had reasonable enough grades to get (scrape) into law at QUT. I thoroughly enjoyed the later years of my legal studies which prepared me well for a few years of photocopying, disclosure, deciphering red pen, accepting changes to draft advices, and after cutting through all that, finding myself in a very fortunate position in the insurance industry.
What's the best piece of advice (work or personal) you've been given?
Run your own race. Particularly good advice for when you are scrolling LinkedIn and Instagram.
What do you think is a major issue facing your area of insurance law?
For me, as a service provider to the insurance industry, a key issue is continually being able to offer competitive and nimble options to our market of clients. There's a bevy of talented lawyers to choose from. I'm always striving to understand an action that can set apart my legal services from the rest.
What do you enjoy most about working at W+K?
This is pretty simple. To me, W+K is a place where effort and the right attitude leads to success.
What do you get up to outside of law?
Two primary-school aged bundles of joy keep us very occupied through the week and on weekends with touch football, swimming, netball, soccer, and back to swimming.
Complete this sentence: If I wasn't a lawyer, I would be… 
Brisbane Broncos premiership strategist.
© Wotton + Kearney 2021
This publication is intended to provide commentary and general information. It should not be relied upon as legal advice. Formal legal advice should be sought in particular transactions or on matters of interest arising from this publication. Persons listed may not be admitted in all states and territories. For our ILP operating in South Australia, liability is limited by a scheme approved under Professional Standards Legislation.