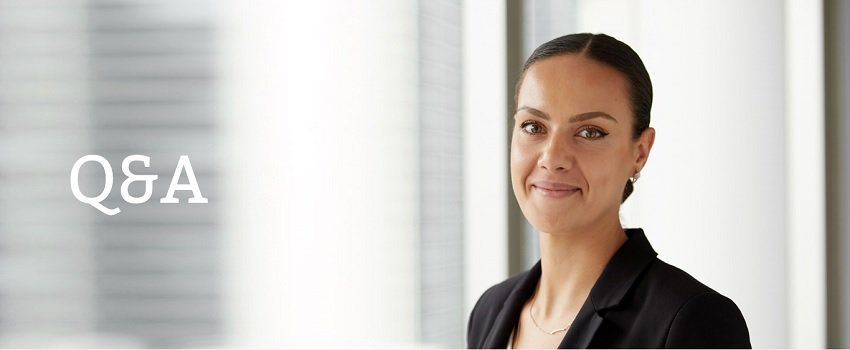 12 May 2019
Q&A with Rasha Rushdy, W+K Melbourne Pro Bono Coordinator
In the first of a series of Q&As with W+K staff who are helping to drive our Community Footprint Program, we talk to Rasha Rushdy – Associate and Pro Bono Coordinator in our Melbourne office.
What pro bono projects / matters are you currently involved in?
I recently volunteered at the Self Representation Service here in Melbourne on a couple of employment-related matters, which I found to be a really eye-opening and positive experience. I am also embarking on a new pro bono project with a group of W+K staff, working with the Mental Health Legal Centre. We're setting things in train now to get involved in some advocacy work before the Mental Health Tribunal, as well as a "hotline" service for people experiencing mental illness who need legal assistance. The MHLC does some incredible work with a direct impact on the lives of a huge sector of under-represented individuals in vulnerable positions, and we are really excited to be able to contribute to this.
Tell us about an instance where you feel you have had a positive impact as a result of your pro bono work.
At my recent Self Rep Service appointments, I saw a stark difference in the clients' demeanour and attitude at the beginning and then at the end of the appointments. Armed with some (often basic) legal knowledge, it is wonderful to see how much more confident and reassured people are when they feel they have a bit more of a handle on the procedures, documents, and practicalities of their legal matter.
One thought that kept repeating in my head was that while this was only a couple of hours of prep time on my part, this was likely the biggest issue in this person's life – the overwhelming thing that kept them up at night. I think many of us underestimate how great an impact our knowledge of the law and legal system in general, even the things that we take for granted and do without thinking twice, can have on someone else.
What benefit do you personally derive from your involvement in pro bono?
I like that it involves a personal connection. I like that I can see a direct effect on a living, breathing, human person, having assisted them by applying my legal knowledge to a situation. I like that it pushes me out of my comfort zone and allows me to learn about other areas of law, to which I am not exposed in my insurance work. I like that it enables me to pursue my altruistic dreams of saving the world in an environment where there is plenty of support and encouragement, and always someone available to answer my (novice) questions.
Why do you think others should get involved?
I think everyone, no matter your role at the firm, and no matter how junior or senior, can benefit from pro bono work, and more importantly, every one of us has something to offer. I really believe that we underestimate the extent to which we can be of service to others. There are so many opportunities within W+K and I encourage you to get involved!
© Wotton + Kearney 2019
This publication is intended to provide commentary and general information. It should not be relied upon as legal advice. Formal legal advice should be sought in particular transactions or on matters of interest arising from this publication. Persons listed may not be admitted in all states and territories.