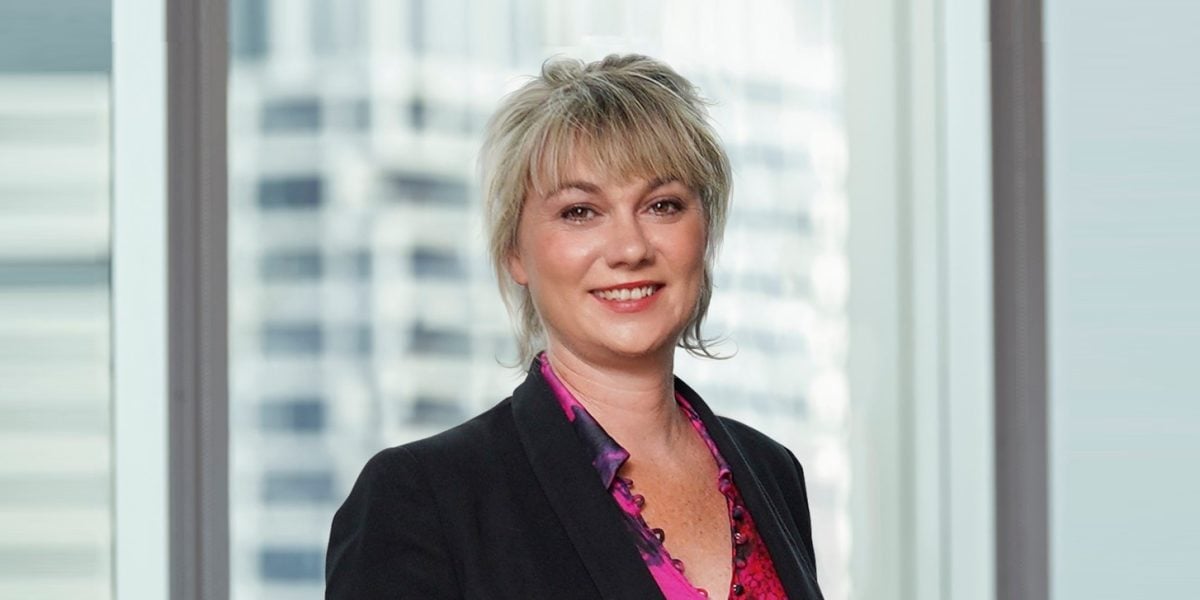 20 June 2021
Get to know Sian Gilbert, new partner and workplace specialist
In our next Q&A with new partners we get to know Sydney workplace specialist Sian Gilbert.
Tell us about your journey to becoming a partner at W+K
My dad was a lawyer so I always knew what a career in law looked like, although his career was very different to mine. He had a thriving criminal practice in Kings Cross back in the day ….Notwithstanding, it fascinated me. So I enrolled in law at Sydney University. My first job was with a plaintiff law firm, practising in employment law and discrimination. The first time I quoted the Sex Discrimination Act in support of an allegation of sexual harassment, my opponent picked up the phone and asked "the what Act?". They were different times.
After twelve years and two babies, I decided to try my hand on the other side, joining the workplace relations and safety team at a large respondent firm. It was a big group and, as a partner, I very much enjoyed overseeing the development of our team of young lawyers. I developed a significant practice in employment and safety insurance law, which I love, and is the future of litigation in my field. On that basis I sought out a role with insurance specialists, W+K.
What made you decide to become a lawyer?
The Harvester Judgement. The notion of a living wage for all working people, to provide decency to our working lives. It established our system of industrial relations in Australia and is a go to judgement when fairness is under attack. And Atticus Finch.
What's the best piece of advice (work or personal) you've been given?
My dad gave me lots of advice about being a lawyer. I think the thing that resonated the most was his advice to never over-state your case. Don't say something is extremely unfair, when unfair will suffice. Make it easy for the Judge to find in your favour. And always treat your opponents with courtesy. You can do just as good a job for your client by being polite and respectful than you can by being aggressive and rude.
What do you think is a major issue facing your area of insurance law?
The NSW legislative changes to the insurability of penalties in safety prosecutions will start filtering through the industry in the coming year. This is likely to create disharmony between Insurers and Insureds as to whether charges should be contested and will create an extra layer of complexity to an already complex area of law. I am working closely with my Insurer clients in anticipation of these potential difficulties.
What do you enjoy most about working at W+K
It's such a great culture – absolutely refreshing. The management team, led from the very top, are positive, supportive and engaging – you will hear the word yes far more than no! It is also wonderful to see how client relationships are valued. Nothing is taken for granted and service delivery is exceptional.
What do you get up to outside of law?
I'd like to say that I compete in triathlons, but that would be a lie. Deep down, I'm a complete bogan, descended from a long line of (loveable) bogans. You will usually find me at the races or watching the footy.
Complete this sentence: If I wasn't a lawyer, I would be… 
A journalist. Those who sit outside my office will attest to the fact that I have news radio on constantly. I barely sleep during election campaigns and the highlight of my Sunday's is watching Insiders.
© Wotton + Kearney 2021
This publication is intended to provide commentary and general information. It should not be relied upon as legal advice. Formal legal advice should be sought in particular transactions or on matters of interest arising from this publication. Persons listed may not be admitted in all states and territories.