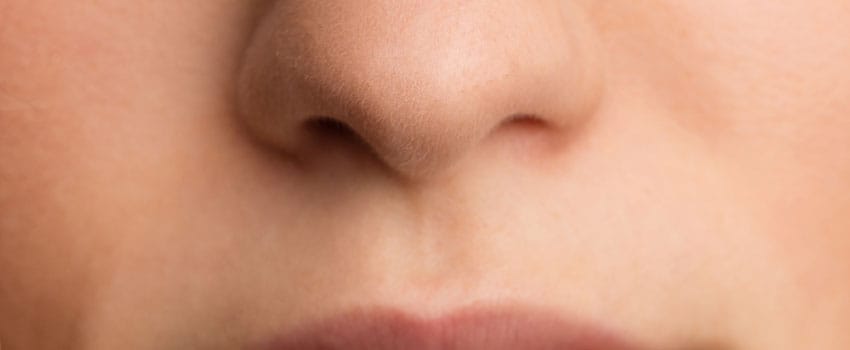 29 May 2017
On the Nose – Detecting Brain Injury
Imagine if brain trauma such as concussion could be detected instantly in an athlete through the sense of smell? In Part Five of our exclusive series with ANZIIF: 'How Advances in Medical Technology Are Impacting Insurance', Karen Jones (Partner) and Dominic Flannery (Special Counsel) comment on this developing technological advancement and its significance on insurers, premiums and claims.
Scientists across the globe are currently exploring whether the odour athletes emit after a game can reveal more than just stress and exhaustion. New technology is in development which will revolutionize the sporting arena, by detecting traumatic brain injury in players breath, analysed by an advanced breathalyzer or 'artificial nose'.
Since the early 2000s, the repercussions of high impact sports such as Rugby Union, NRL, and AFL have been gaining more publicity. Whilst there is an increasing awareness of concussion and delayed onset brain injury (from repeated blows to the head) resulting in chronic traumatic encephalopathy (CTE), CTE remains mostly diagnosed post mortem.
What if we could diagnose and treat concussion or brain injury after each game? The implications for players, clubs and the insurance industry would be far reaching.
The origin of smell in medical diagnosis
The diagnosis of medical conditions from smell is documented as far back as 400BC, when Hippocrates directed his juniors to smell their patients prior to treatment in order to detect disease. Doctors have been following the 'Father of Modern Medicine's'[1] directive for millennia. Stories of doctors diagnosing diabetes simply by smelling their patients are aplenty, along with sniffer dogs now being able to detect the early onset of melanoma.
The nose that knows – Life saving technology
Exhaled breath contains numerous chemical components, some are regarded as normal and healthy such as nitrogen, carbon dioxide and oxygen; however, the remaining chemical components can sometimes be regarded as unhealthy and can provide a guide as to what may be happening in the body[2].
Last year, a team of researchers from France and Israel created the "Na Nose" breathalyzer, distinguishing multiple diseases by testing thousands of breath samples from healthy and unhealthy participants. Each of the 17 tested diseases, including kidney disease, cancer, Crohn's Disease and irritable bowel syndrome, had their own specific volatile chemical blue print[3].
This breathalyzer is a type of 'artificial nose', that has a range of sensors responding to different diseases. Experiments with the breathalyzer have resulted in an accuracy of 86%[4], indicating that each disease has its own molecular print compared to healthy participants and other diseases. Whilst the risk of false positives remains, due to the live environment in the mouth, with even car exhaust fumes potentially showing up in results, as research progresses the accuracy of diagnosis is increasing.
This technology is also being taken one step further with the "Sniffphone", a smartphone for disease detection from exhaled breath, that is expected to transfer results to a person's general practitioner to identify if further testing is needed[5]. Thanks to funding from the European Union's Horizon 2020 Programme for research, technological development and demonstration[6], it is thought the "Sniffphone" may be in use by 2018[7].
This same technology that can be used to detect disease is also being developed to diagnose brain injuries in sport.
How can brain injuries be detected from smell?
Concussion is a disturbance in brain function as a result of trauma. It is temporary and the majority of players recover completely if managed properly[8]. Some brain injuries, however, can occur without concussion and are difficult to diagnose immediately, whether at an elite playing level, or in local games, such that it is impossible to be sure that no permanent injury has been sustained after a high impact tackle.
Additional research presented in Chemical Senses[9] indicates that mice with traumatic brain injury produce specific odours which are easily detectable by other mice. Researchers intend to create a test from these results which can quickly and efficiently detect brain injuries in contact sports[10].
According to the American Chemical Society, these tests 'should be low-cost, low-energy, ultraminiaturized, be easily repeated at specific time intervals and have little to no impact on the daily activity of the person diagnosed'[11].
The effects of CTE and the law
In Australia, more and more professional athletes are making claims against their clubs for brain injury and trauma, forcing the National Rugby League to ban shoulder charges and the Australian Football League to introduce strict concussion protocols and a policy of "When in doubt, sit them out"[12]. Former Parramatta player, Brett Horsnell, is suing the Eels and the NRL alleging that he suffers from CTE stemming from head injuries suffered over his career[13], with retired Knights winger, James McManus, the most recent to bring a claim[14].
In the United States, the American National Football League has been dealing with various class actions arising out of brain injuries and specifically CTE since at least 2011. When the illustrious NFL football player Mike Webster passed away, his post mortem displayed that he had experienced the equivalent of 25,000 motor vehicle collisions. Prior to his death, Webster had not been diagnosed with CTE, but with amnesia, dementia, depression, and a 'closed-head injury' as a result of multiple concussions[15]. Having filed a disability claim with the NFL, he was awarded $3,000 a month in disability payments[16], the lowest of awards in the scheme, with the NFL describing his condition as a 'partial disability'. Webster's lawyers eventually filed with the US District Court and the NFL's decision was overturned, but then again subsequently appealed[17].
Webster died in 2002, and his brain, which externally looked completely normal, was found to be full of brown and red patches, along with deposits of tau proteins, which are known to kill cells and impact executive function[18]. Forensic pathologist, Bennet Omalu, discovered and diagnosed Webster with CTE[19].
Since Webster's diagnosis, US claims have resulted in over $1 billion in settlements[20]. With the United States passion for high contact sports even at college football level, the prevalence of athletes developing CTE will no doubt continue with ongoing loss of life[21]. With this in mind, investment in 'artificial nose' breathalyzer technology seems all the more urgent.
The insurance industries response
Whilst somewhat behind, Australia's elite football associations are not immune from claims such as that in the US[22]. These claims will no doubt be extremely costly for insurers.
But what if 'artificial nose' technology could be used to detect the accumulation of tau proteins for CTE prior to signing a player to the NRL or AFL? What if each player could be tested for traumatic brain injury after every game?
The impact this technology would have on insurers, premiums and claims would be significant. If better methods of diagnosing brain trauma were available to manage the condition prior to it turning into CTE, permanent disability claims would be minimised and players could be managed appropriately, without issuing costly negligence proceedings and resulting in their inability to play or work.
Is an 'artificial nose' the answer?
With claims by elite athletes on the rise, this technology is needed now more than ever. It will likely only be a matter of time before researchers establish a breath or odor blue print for detecting traumatic brain injury allowing them to take steps to minimise permanent brain damage in future elite athletes.
It will be important for insurers, brokers and underwriters to monitor this changing landscape in high contact sports, to ensure that players, clubs and the relevant sporting bodies are suitably covered.
Potential issues that may arise from the use of this technology will flow to questions regarding the accuracy of testing results and the feasibility of treatment options, as well as use in non-professional sporting scenarios.
© Wotton + Kearney 2017
This publication is intended to provide commentary and general information. It should not be relied upon as legal advice. Formal legal advice should be sought in particular transactions or on matters of interest arising from this publication. Persons listed may not be admitted in all states and territories.