Lesley has built a reputation for being a spirited advocate of her clients' needs. She has practised in insurance law since 1997 and qualified as a Mediator in 2012. She is a Professional Member of the Resolution Institute.
Lesley's technical excellence, commercial client focus and passion for alternative dispute resolution processes, repeatedly results in early, excellent outcomes for her clients.
She focuses on general liability and professional negligence matters, with particular emphasis on small to catastrophic personal injury, property damage and complex coverage claims. She represents London underwriters and Australian insurers across national and international jurisdictions, and regularly appears in the District, Supreme and Federal Court.
Lesley has represented successful parties in leading insurance law cases including Brighten v Traino (2019) NSWCA 168 (regarding the duty of care owed by a licensed premise), Arabi v Glad Cleaning Service Pty Limited (2010) NSWCA 208 (a leading cleaning system case) and GIO General Limited v Centennial Newstan Pty Ltd [2014] NSWCA 13 (a case considering the construction of indemnity and insurance clauses in commercial contracts which distinguished  Erect Safe Scaffolding (Australia) Pty Ltd v Sutton [2008] NSWCA 114).
She advises insurers and their customers including, but not limited to, commercial occupiers such as shopping centres, hotels and sporting/recreational facilities; contract cleaners; construction site contractors; labour hire providers; and manufacturers of engines and power solutions.
Lesley is proud to have been the President of the Association for Women in Insurance in 2010 and 2011 and before that, Vice President and a committee member for seven years.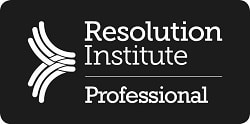 Personal Injury
Defending clubs, hotels, security providers, theatre and restaurant operators against personal injury and property damage claims, including fire damage claims and assault claims.
Defending ski resorts, golf clubs, go kart providers, hang glider associations, swimming pool operators and gyms against claims for personal injury damages arising out of recreational activities.
Representing insureds in coronial inquests and in claims by relatives and for nervous shock.
Property Damage (Third Party)
Defending property damage, third party loss and professional indemnity claims against diesel generator manufacturers, mining companies, and power, gas and electrical entities.
Advising and pursuing dual insurance claims for contribution.
Advising and pursuing contractual indemnity claims.
Advising and pursuing breach of contract claims for failure to effect insurance.
Coverage Advice
Coverage advice about public/product liability wordings, Industrial Special Risks cover, contract works policies, professional indemnity policies and product recall/contaminated products cover.
Areas of Expertise
Personal Injury
Product Liability + Recall
Professional Liability
Property Damage (Third Party)
Industry Representation
Agriculture
Construction + Infrastructure
Complex Coverage
Energy, Mining + Power
Industrial + Commercial Property
Manufacturing + Consumer Goods
Sports, Leisure + Entertainment
Professional Affiliations
The Association for Women in Insurance (Past President, Vice President, Committee Member and Lifetime Member)
Resolution Institute (formerly The Institute of Arbitrators and Mediators)
Australian Insurance Law Association
Australian Professional Indemnity Group
Law Society of New South Wales
Australian and New Zealand Institute of Insurance and Finance
NSW Claims Discussion Group