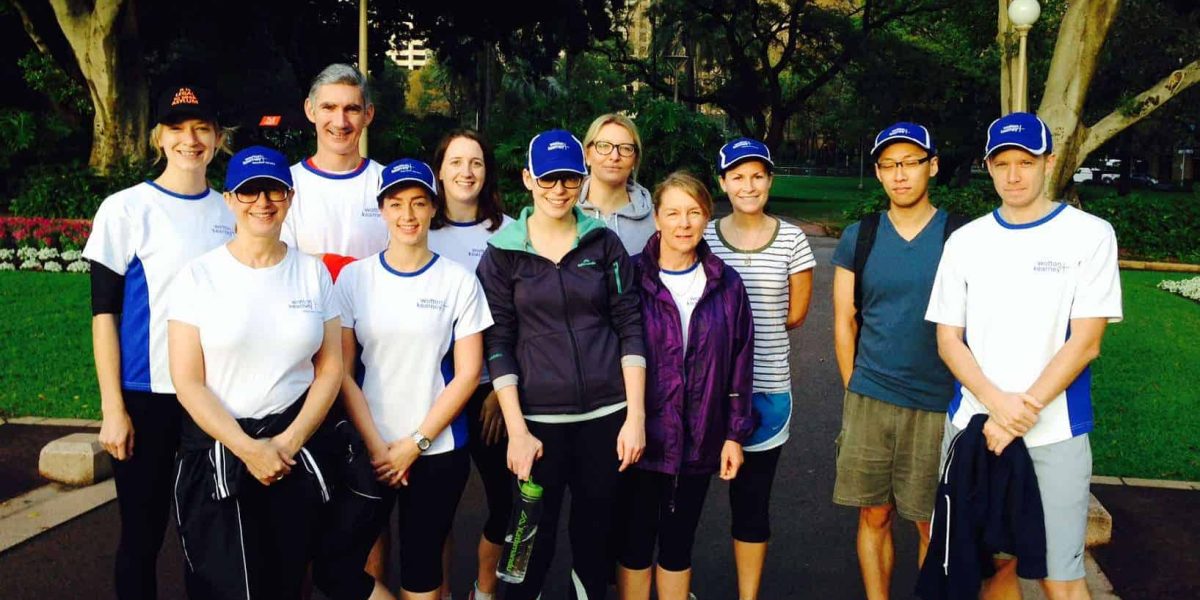 3 February 2014
Walk for Justice
In conjunction with the firm's Community Footprint Corporate Social Responsibility program, on 14 May a team of Wotton + Kearney partners, lawyers, support staff and managers participated in the Public Interest Law Clearing House (PILCH) "Walk for Justice" from Sydney's Hyde Park, taking in The Botanic Gardens and Mrs Macquarie's Chair, before finishing in The Domain.
The Walk for Justice aims to increase public awareness of the unmet legal needs in our community, raise the profile of pro bono legal services in NSW, and raise funds to support the work of PILCH. The Walk is a key part of"National Law Week", an annual event aimed at educating the community about the legal services available in NSW.
PILCH is one of Wotton + Kearney's key Community Footprint partners. In particular, since August 2011 the firm has worked with PILCH's Offshore Asylum Seeker Project to provide legal advice to people in immigration detention throughout Australia who have been refused refugee status and have the right to judicial review. Our lawyers are currently assisting 10 clients on a pro bono basis through the Project.
More information about PILCH and the work it does can be found here: www.pilchnsw.org.au
© Wotton + Kearney 2014
This publication is intended to provide commentary and general information. It should not be relied upon as legal advice. Formal legal advice should be sought in particular transactions or on matters of interest arising from this publication. Persons listed may not be admitted in all states and territories.