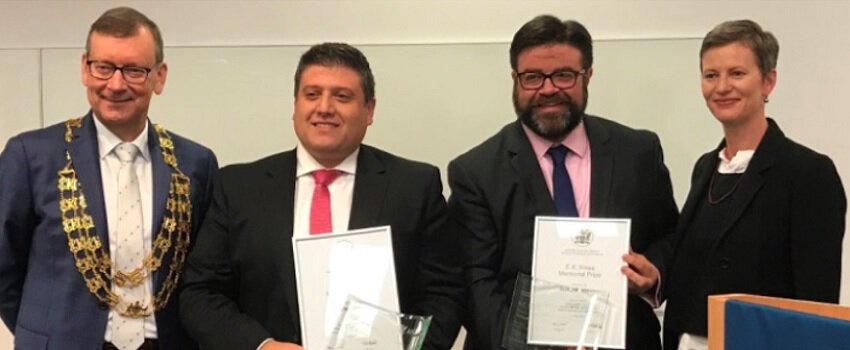 14 June 2018
W+K awarded with the ANZIIF 2017 EE Vines Memorial Award
Congratulations to Wotton + Kearney Partners, Charles Simon and Richard Johnson who were awarded with the ANZIIF 2017 EE Vines Memorial Award, for their article "Concussion in Sport: Insurers be Alert, Not Alarmed".
The award has been in place since 1956 and recognises the most meritorious article written by ANZIIF members as selected by the Journal Advisory Committee.  You can read the award winning article here.
© Wotton + Kearney 2018
This publication is intended to provide commentary and general information. It should not be relied upon as legal advice. Formal legal advice should be sought in particular transactions or on matters of interest arising from this publication. Persons listed may not be admitted in all states and territories.