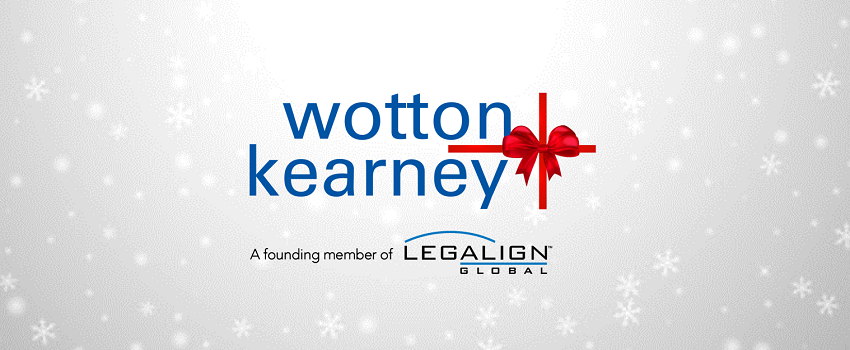 22 December 2021
W+K End of Year Message 2021
Wishing all our fabulous clients, colleagues and staff a safe and happy 2022. Here's a little sample of another busy year at W+K.
© Wotton + Kearney 2021
This publication is intended to provide commentary and general information. It should not be relied upon as legal advice. Formal legal advice should be sought in particular transactions or on matters of interest arising from this publication. Persons listed may not be admitted in all states and territories.