I'm pleased to share that Wotton + Kearney has welcomed two new partners, Cheryl Phillips and Bill Conor, and four other new team members to our expanding Adelaide team.
Cheryl, who joins us from MinterEllison, will lead our Adelaide office. She has broad insurance law experience and is highly regarded by our clients for her expertise in large personal injury claims, complex liability claims and dust diseases litigation. Cheryl also advises on life insurance and motor vehicle accident claims.
Bill, who joins from Barry.Nilsson., specialises in financial lines insurance, including professional indemnity matters and D&O claims. He also advises on property damage, business interruption and construction claims. Bill is particularly known for his incisiveness in navigating complex disputes.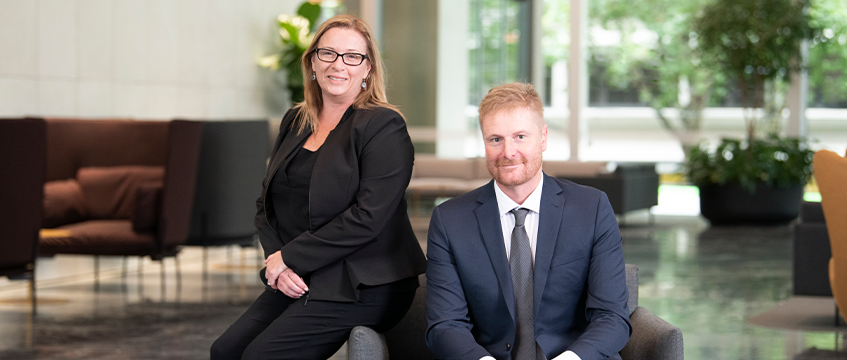 Joining the new partners are Trudi-Ann Mercurio (special counsel), Eveline Rygorowicz (senior associate), Georgina Irving (solicitor) and Louise Labrosciano (practice administrator).
The new team's combined expertise, together with that of our existing Adelaide team – Matthew Elson, Lani Carter and Nicholas Salagaras – will provide a fantastic legal solution for our insurance sector clients doing business locally in Adelaide and across the country.
To accommodate our rapidly growing Adelaide team, W+K is also moving to new premises at 25 Grenfell Street on 27 January.
We welcome Cheryl, Bill and their teams. W+K now has 71 partners and more than 360 dedicated insurance lawyers across eight locations.