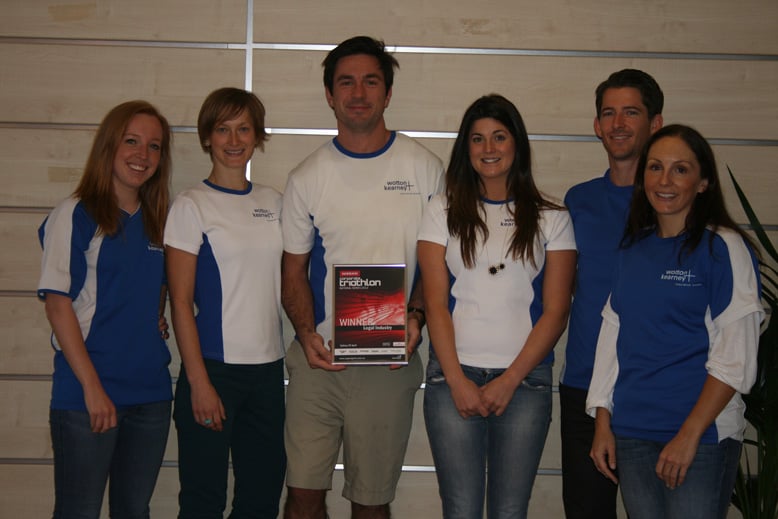 3 May 2012
W+K triumph in the triathlon!
It was an early start for W+K's triathletes as they took to the Harbour/cycleway/running track for the firm's inaugural entry in the Sydney Nissan Corporate Triathlon on Sunday 29 April.
Despite some late retirements due to injury it proved to be a successful and enjoyable event for all involved, with everyone, even those who were newcomers to the world of triathlons, completing the course in well under an hour. To add to those individual successes, one of the W+K teams also placed first in the "Legal" team category and a very impressive 3rd overall in the "Corporate Mixed" category – a great result for our first year!
After the event there was the chance to kick back with a gourmet picnic and well-deserved glass of wine/beer in Sydney's beautiful Botanic Gardens.
Congratulations to everyone who took part. Next stop… the Sydney Half Marathon!
© Wotton + Kearney 2012
This publication is intended to provide commentary and general information. It should not be relied upon as legal advice. Formal legal advice should be sought in particular transactions or on matters of interest arising from this publication. Persons listed may not be admitted in all states and territories.