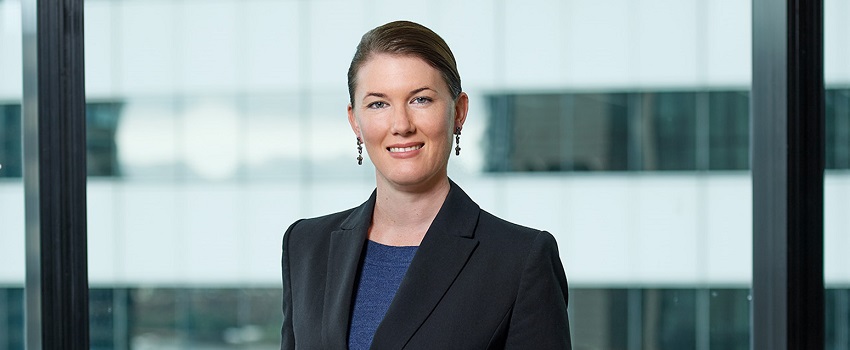 18 October 2021
W+K's Property, Construction and Energy team is now the largest of its kind
Four senior lawyers – Naraya Lamart (Partner), Edward Burrell (Special Counsel), Rachel White (Senior Associate) and Jacinta Fox (Senior Associate) have joined Wotton + Kearney's preeminent Property, Construction and Energy team. These appointments reflect the latest chapter in the team's significant growth story over the past few years, which also includes two partner promotions in June 2021 and the lateral acquisition of a team of seven Property, Construction and Energy lawyers in August 2020.
"Our Property, Construction and Energy team has grown rapidly to meet client demand that has been fuelled by significant investment in Australia's construction and infrastructure sectors over the last decade," said W+K's Chief Executive Partner David Kearney. "Our now seven partner strong team, led by Adam Chylek, offers the local and global insurance markets unrivalled expertise across the Construction & Infrastructure, Power Gen, Mining, Gas, Renewables, Rail, Commercial and Industrial Property, and Marine and Transport sectors."
Adam Chylek, W+K's Property, Construction and Energy Leader, added: "Attracting senior and emerging talent across the breadth of our Property, Construction and Energy practice is a good indicator of the cohesion we've managed to build with key clients in these sectors over the last few years, and complements the wide range of market-leading claims that the team is engaged on. Our new team members, including Naraya who has an excellent reputation in the local, London and Singapore marine markets, give us the type of bench that I can't see replicated elsewhere in the market and I'm excited to be bringing this depth to our client offering. We are delighted that Naraya, Edward, Rachel and Jacinta have joined W+K."
Welcome to our new team members
Naraya Lamart, Partner (Brisbane) – Naraya joined the firm on 18 October from HFW and will lead W+K's established Marine and Transport team. She has extensive experience in advising on casualty crisis management, ship arrests, judicial sales of vessels, cargo claims, marine insurance advisory work, logistics and chain of responsibility advisory work, and charterparty litigation and negotiation. Naraya also advises on insolvency in a shipping context and has worked on a range of cross-border transactions (including Incoterms, sales contracts and world trade and sanctions issues). She has been recognised in Doyle's Guide as a Transport Rising Star (2018-2020), in Expert Guides as a Rising Star in 2020, and was a finalist for the 'Special Counsel of the Year' award in the Women in Law Awards in 2020.
Edward Burrell, Special Counsel (Sydney) – Edward joins W+K on 25 October. He has significant experience in advising on some of Australia's largest infrastructure projects, having most recently worked in-house at Lendlease as Senior Legal Counsel. Edward also has expertise in defending property and construction professional indemnity matters, warranty and indemnity claims, directors and officers' liability, product liability and property damage claims, as well as advising on contracting terms in the context of coverage issues.
Rachel White, Senior Associate (Sydney) – Rachel joined W+K in September from Colin Biggers & Paisley. She is known for her expertise in property and construction professional indemnity and has significant experience advising on coverage disputes and large-scale construction matters.
Jacinta Fox, Senior Associate (Melbourne) – Jacinta joined W+K in September from Lander & Rogers and specialises in Commercial Property subrogated recoveries.
© Wotton + Kearney 2021
This publication is intended to provide commentary and general information. It should not be relied upon as legal advice. Formal legal advice should be sought in particular transactions or on matters of interest arising from this publication. Persons listed may not be admitted in all states and territories. For our ILP operating in South Australia, liability is limited by a scheme approved under Professional Standards Legislation.