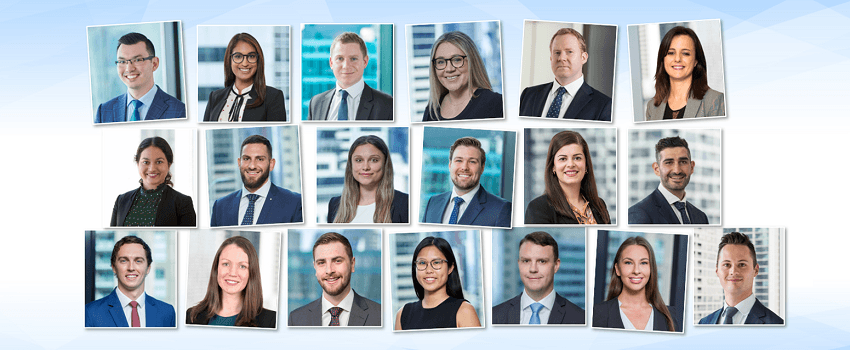 22 December 2021
Wotton + Kearney announces 14 senior promotions
Wotton + Kearney has announced 14 senior promotions in Australia and New Zealand, including a new partner, effective 1 January 2022. This follows 23 senior promotions made in July this year. The latest promotions take the firm's numbers to 51 partners and more than 280 dedicated insurance lawyers in total.
With the well-deserved promotion of Ken Grunder to Partner, the firm's Perth office and national General Liability team continue to go from strength to strength. Ken's practice is primarily focused on personal injury claims, with a particular specialisation on institutional abuse matters and catastrophic injury claims in Western Australia.
"I am delighted to welcome Ken as partner and to see the expertise in our Perth office continue to grow. I congratulate all of our lawyers on their promotions, which reflect and recognise their talents, contribution and continued commitment to our clients," said Chief Executive Partner David Kearney. "The 37 senior promotions we've made this year reflect Wotton + Kearney's people first culture and commitment to offer our clients deeper expertise."
The full list of promoted senior lawyers is below:
---
Partner
Special Counsel
Senior Associate
Chris Alevizos – General Liability (Sydney)
Jessica Aoun – Property, Construction & Energy (Melbourne)
Emmeline Granger – Financial Lines (Melbourne)
Brendan Kennedy – Financial Lines (Sydney)
Justin Khouri – Property, Construction & Energy (Melbourne)
Ryan Loney – Financial Lines (Melbourne)
Nadica Mirceska – Financial Lines (Sydney)
Tushka Sridharan – General Liability (Melbourne)
© Wotton + Kearney 2021
This publication is intended to provide commentary and general information. It should not be relied upon as legal advice. Formal legal advice should be sought in particular transactions or on matters of interest arising from this publication. Persons listed may not be admitted in all states and territories. For our ILP operating in South Australia, liability is limited by a scheme approved under Professional Standards Legislation.