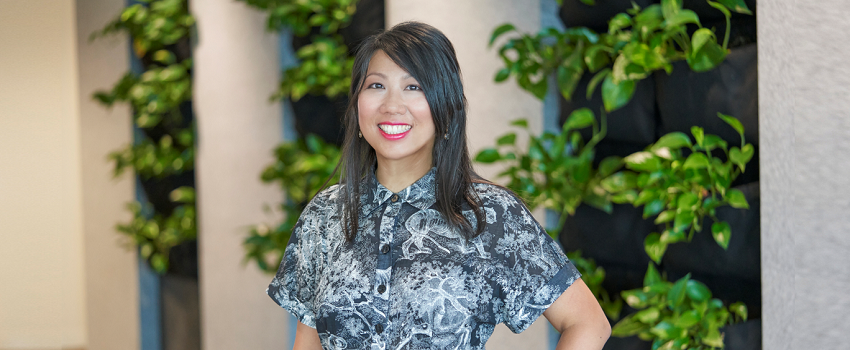 8 December 2021
Wotton + Kearney continues to expand its Marine and Aviation team
Wotton + Kearney's Marine and Aviation team continues to grow with the arrival of special counsel Melissa Tang. Melissa is based in Sydney and joined the firm on 6 December following a five year stint in Singapore in the Marine and Aviation team of a global firm.
The W+K Marine and Aviation team is led by partner Naraya Lamart, who joined the firm in October 2021, and also includes sector specialists partner Aisha Lala and special counsel Genelle Hopkins. They advise on a broad range of issues for the insurers of shipping, aviation, road, rail, logistics, mining and trading commodities across Australia, New Zealand and globally.
"The marine and transport sectors are being reshaped by rapid technological advances and strong global demand. We wanted to deepen our offering to ensure we have a team who can respond to the immediate and future needs of transport insurers," said firm Chief Executive Partner David Kearney. "With the addition of Naraya and Melissa, our Marine and Aviation team now offers the market the depth of experience and fresh, commercial approach it's been asking for."
Melissa's experience – which spans casualty crisis management, catastrophic aviation losses, maritime related and commercial disputes, as well as regulatory enforcement prosecutions – complements that of W+K's existing team.
Adam Chylek, W+K's Property, Construction and Energy Leader, added: "Naraya and Melissa both have excellent reputations in the local, London and Singapore markets. We are delighted they have joined our Marine and Aviation team, which offers a credible and contemporary alternative for transport insurers in our market."
For more on W+K's Marine and Aviation team and offering, click here.
© Wotton + Kearney 2021
This publication is intended to provide commentary and general information. It should not be relied upon as legal advice. Formal legal advice should be sought in particular transactions or on matters of interest arising from this publication. Persons listed may not be admitted in all states and territories. For our ILP operating in South Australia, liability is limited by a scheme approved under Professional Standards Legislation.