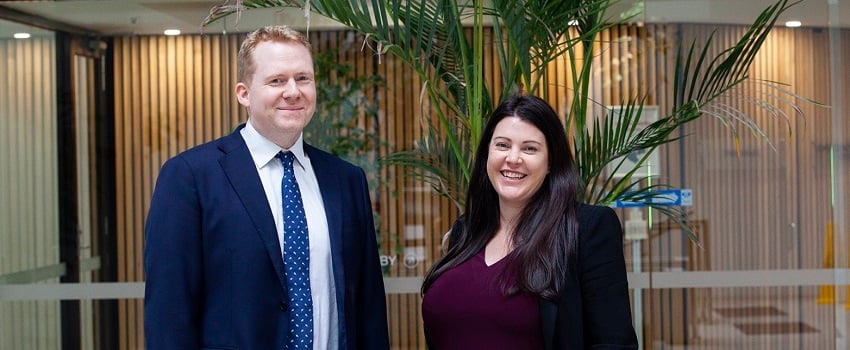 24 May 2022
Wotton + Kearney expands into Adelaide
Wotton + Kearney has opened an office in Adelaide, continuing its growth trajectory and expanding its footprint into seven cities across Australia and New Zealand.
The small Adelaide team will be led by Financial Lines Partner Nick Lux. Nick will spend his time between his home town of Adelaide and Melbourne. He will be joined in the new office by Adelaide locals Special Counsels Matthew Elson (General Liability) and Lani Carter (Financial Lines and Property & Energy). They will provide valuable on-the-ground support for local insureds across all major product lines and will shortly be joined by other excellent insurance lawyers as we actively recruit in Adelaide.
David Kearney, Wotton + Kearney's Chief Executive Partner, said: "Our expansion into Adelaide will meet our increasing local client demand. It's also a great example of our People First strategy in practice. Throughout the pandemic, we had lawyers who understandably wanted to work from home in their home town. That worked so well that we have now created a private office for the team within a co-working space, Hub Adelaide at 89 Pirie Street in Adelaide. In turn, that's already attracted talented lawyers like Special Counsel Lani Carter, who joins us from Sparke Helmore."
The firm's move into Adelaide is the latest chapter in its growth story. It follows recent senior appointments across its Property, Energy & Construction, Financial Lines and General Liability practices and in the specialty lines of Cyber, Marine & Transport and Health, as well as the arrival of the former DLA insurance team in New Zealand.
Wotton + Kearney now has more than 330 dedicated insurance lawyers, including 58 partners, across Sydney, Melbourne, Brisbane, Perth, Adelaide, Wellington and Auckland. To meet insurer's needs, the firm also has an active presence in the London and Singapore markets and provides broader international coverage through its founding membership of Legalign Global – the largest global alliance of law firms focused on the insurance market.
© Wotton + Kearney 2022
This publication is intended to provide commentary and general information. It should not be relied upon as legal advice. Formal legal advice should be sought in particular transactions or on matters of interest arising from this publication. Persons listed may not be admitted in all states and territories. For our ILP operating in South Australia, liability is limited by a scheme approved under Professional Standards Legislation.