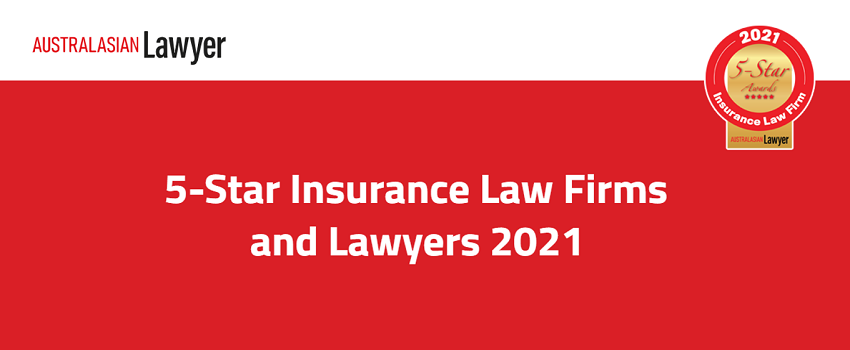 21 April 2021
W+K named in inaugural "5-Star Insurance Law Firm" list
Australasian Lawyer and Insurance Business have rated Wotton + Kearney in their inaugural list of "5-Star Insurance Law Firms and Lawyers". The firm was declared a 5-Star Excellence Awardee in the field of insurance law based on the feedback of insurance companies, professionals and lawyers about our work quality, specialist expertise and client service quality. Congratulations also go to Chief Executive Partner David Kearney, Brisbane Partner Raisa Conchin and Melbourne Partner Cain Jackson who were rated as "5-Star Insurance Lawyers".
Read more here.
© Wotton + Kearney 2021
This publication is intended to provide commentary and general information. It should not be relied upon as legal advice. Formal legal advice should be sought in particular transactions or on matters of interest arising from this publication. Persons listed may not be admitted in all states and territories. For our ILP operating in South Australia, liability is limited by a scheme approved under Professional Standards Legislation.